2021
UNIVERSITY

PROJECT

SKILLS: ART DIRECTION, BRANDING, EDITORIAL DESIGN, MOTION DESIGN, 3D ART
2

/Submerged Mag

A not-so-dystopian Independent Magazine

During the publishing course, we chose to create an independent magazine focusing on environmental issues because climate change is threatening our lives. Overexploitation of the earth's resources will lead nature to reclaim territories. Submerged Magazine is an annual publication exploring the submerged lands (by water, plants and sand) that will be the consequence of the climate change. Each topic will be analyzed in each issue through the eye of science and art, addressing the environmental problems as never before.
For the moment, only the Vol 0 The water issue has been fully realized.
Year 2020, along with 2016, was the warmest year since the 1800s.
The average global temperature increased by 1.02°C, which is very close to the critical increase threshold of 1.5°C. The temperature is rising. And rising again. And for this reason glaciers are melting. But the more they melt, the closer the water gets to us: eroding our coastlines, flooding our cities, wetting our homes.
The magazine is divided into three sections: the first one analyses the causes and consequences of rising sea levels through scientific and artistic content. The second section projects the reader into a dystopian future. The third section shows the actions taken by mankind to try to avoid a catastrophic future.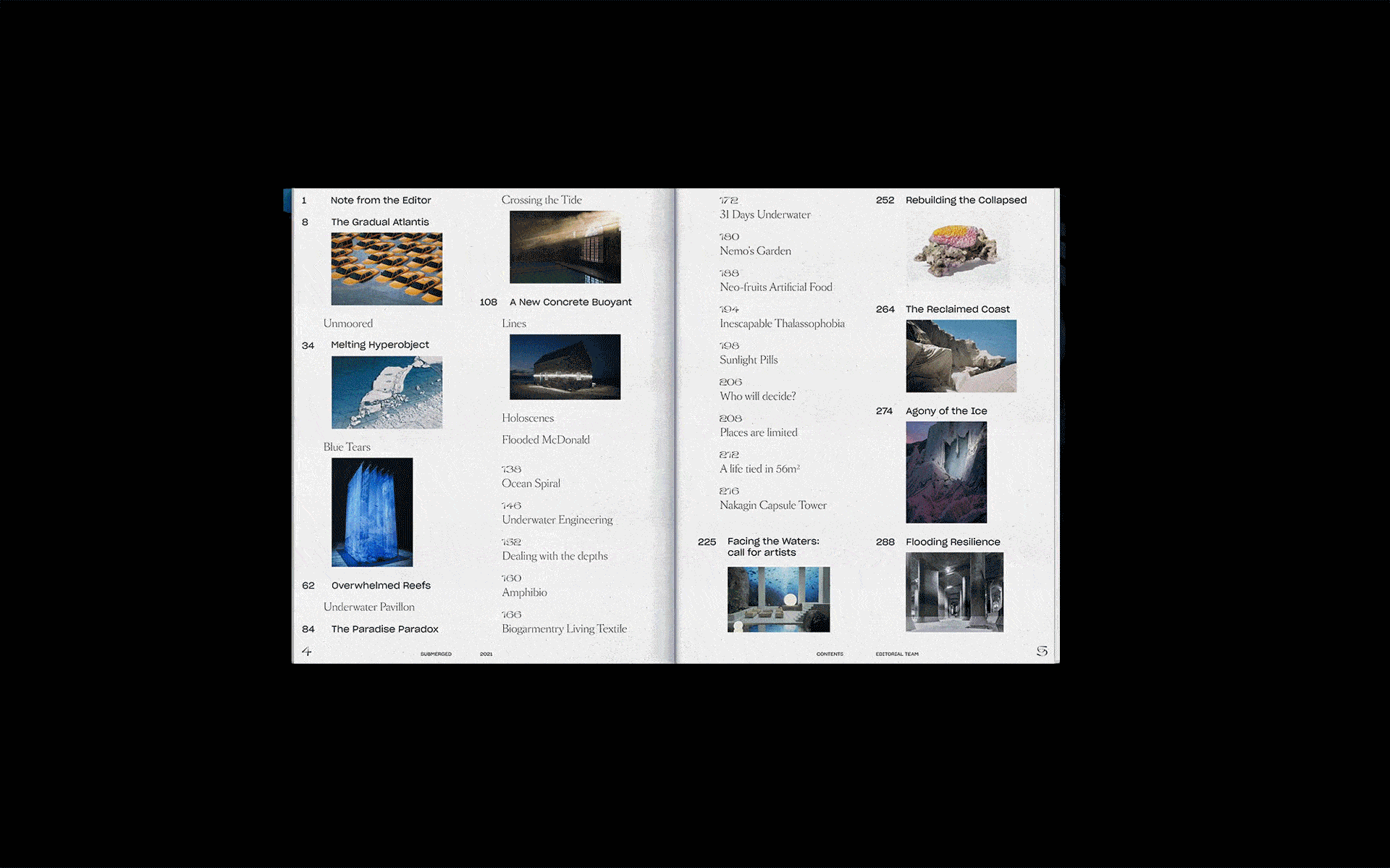 The magazine also includes a Call for Artists in which artists were asked to translate their views on sea level rise into a 3D image.
Credits
CARLOTTA BACCHINI, FRANCESCO BATTISTONI, MARTINA BOMBARDIERI, ELENA BUSLETTA, MATTIA MERTENS