8/Reficio Installation
(project type)
University
(School)
Politecnico di Milano
(main areas)
Interaction Design, Projection Mapping
© Carlotta Bacchini
Re-Ficio is an interactive light installation at Porta Leoni, Verona, seeking to revive a historically significant site that has lost a part of its essence over time. The aim is to breathe life back into the monument, both physically and metaphorically. By reconstructing the missing part of Porta Leoni, we reanimate the essence of this central Roman passageway, allowing its history and tradition to come alive through the physical installation. Its modular design allows for a dual experience: during daylight, it exudes power and grandeur, while at night, it transforms into an interactive projection canvas, inviting the public to participate and engage in this artistic revival. Re-Ficio represents a captivating blend of art and history, inviting visitors to immerse themselves in the transformative journey of rediscovering and reconnecting with the timeless significance of Porta Leoni.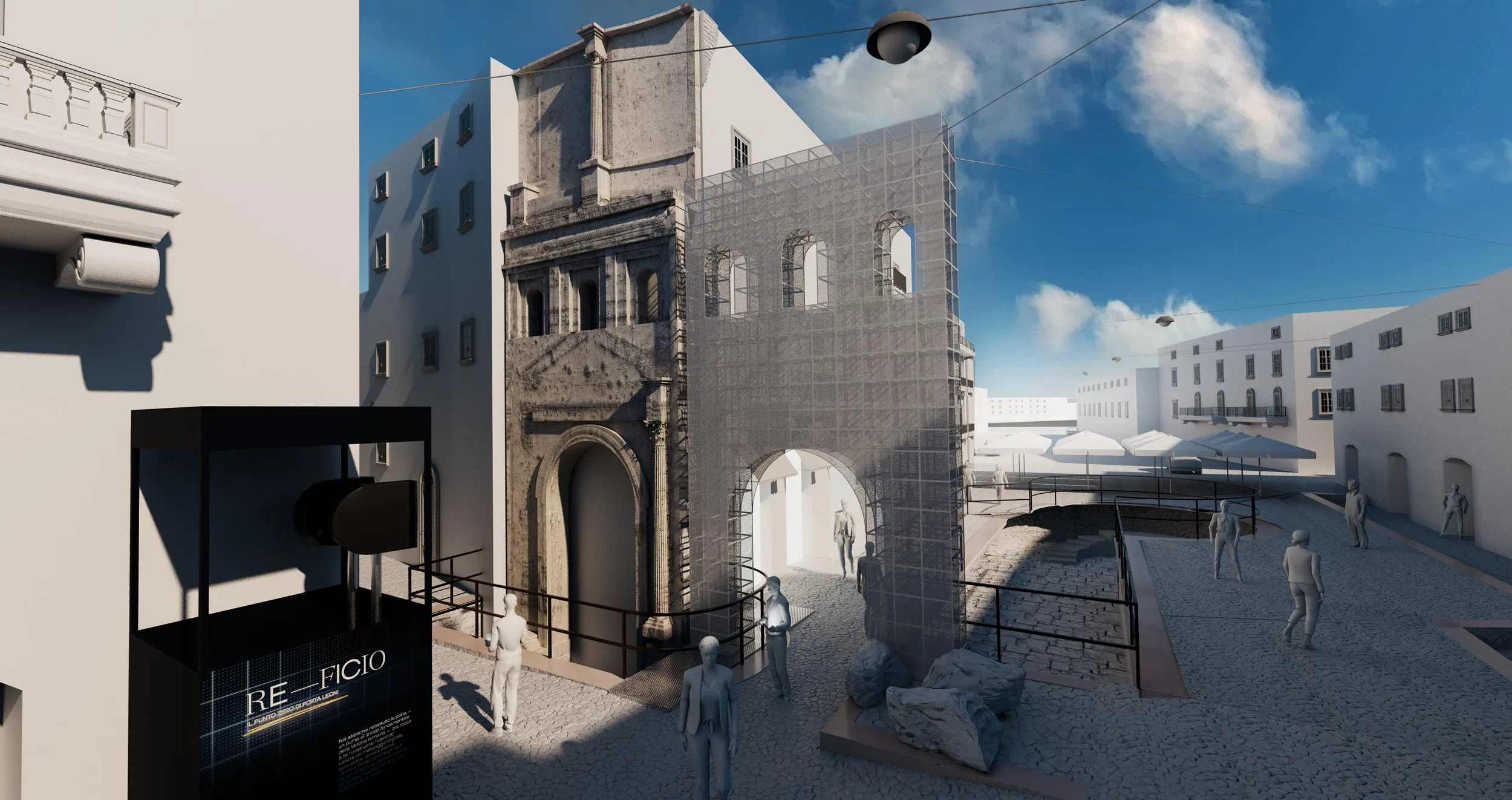 Witness the monument's grandeur in daylight as it comes alive with power and historical significance, while at night, be enchanted by an interactive projection canvas that invites you to participate in this artistic revival, creating a truly immersive experience.
© Carlotta Bacchini
© Carlotta Bacchini
Re-ficio invites the public to be part of the artwork, nspired by the vibrant spirit of street art. Projections on three layers of tulle provide a digital canvas, allowing visitors to leave their mark and foster authentic connections with the community, while promoting engagement, sensitivity, and a deeper appreciation for the cultural significance of Porta Leoni.
Through the use of theatrical tulle, the installation mesmerizes with captivating light and shadow effects, creating an ever-changing spectacle that enthralls visitors at any hour of the day. Its modular design guarantees sustainability, easy assembly, and reusability beyond the Festival of Light, while symbolically reigniting the essence of Porta Leoni by connecting the present to its illustrious past
© Studio Vedèt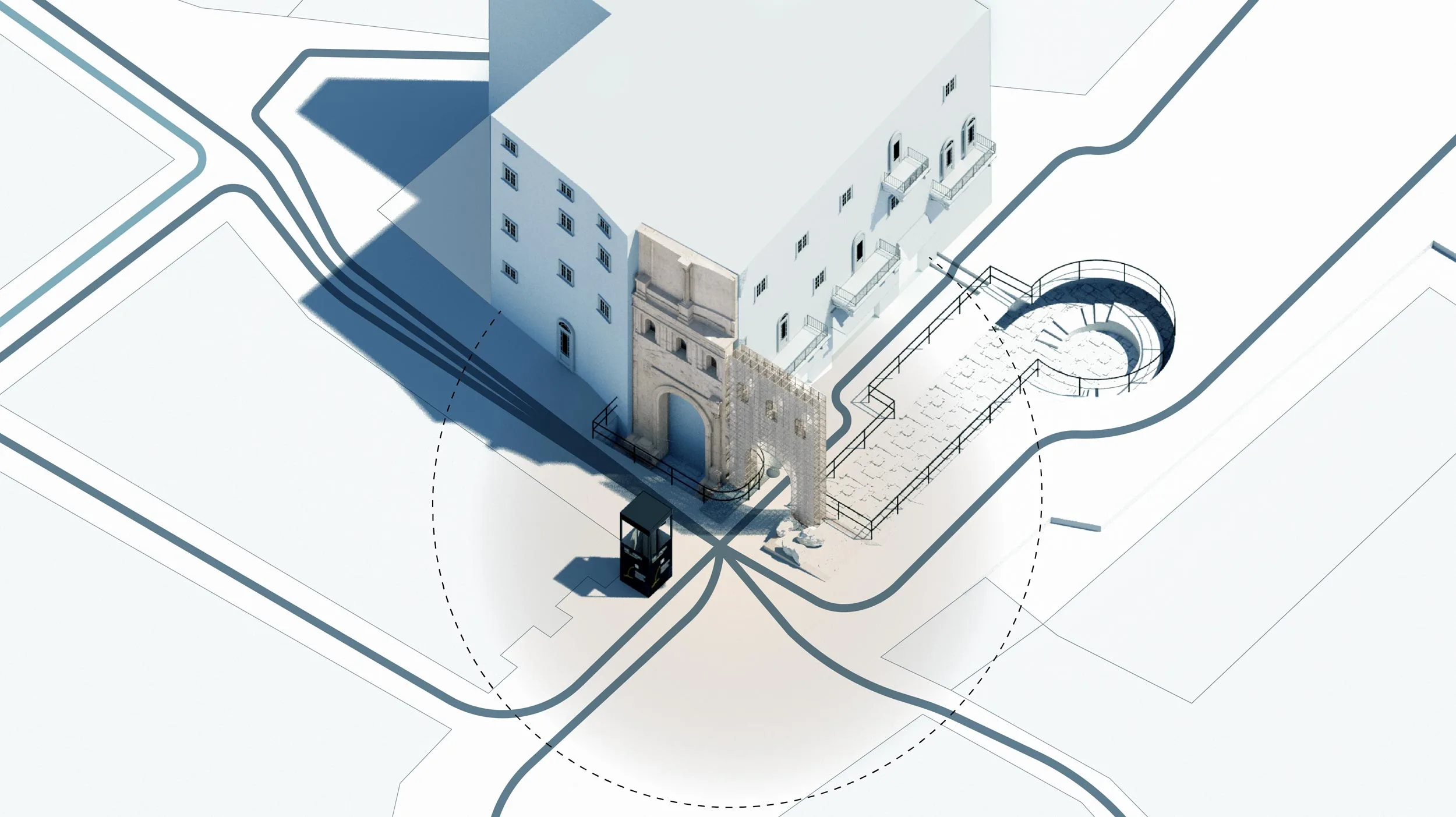 © DSL Studio
Re-Ficio redefines Porta Leoni's role as a vital juncture between the past and present, shaped by the active involvement of the public. This immersive experience celebrates the city's cultural heritage, instilling a sense of responsibility in preserving and cherishing its history. Witness the monument's revival and embrace the opportunity to participate in its rejuvenation.
(designers)
Carlotta Bacchini,
Pietro Forino,
YILONG YING,
NAN CHEN